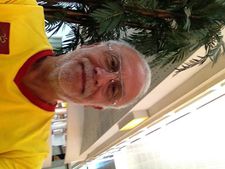 Wine&Cie,
The area of freedom

Each day, with your breakfast, in this small Area of freedom, a free pen trying to do the relevance and to the impertinence to create or recreate the links between those who believe that the wine that is " A bit of softness, ease of use, to share the fun, in this world of raw ..." Good appetite! Broadcast the message around you.
If you want to receive my chronic each morning you can subscribe to the newsletter, right-hand column (it is free) And especially do not uncheck-not the box chronicles (otherwise you will not receive nothing) Or place Www.berthomeau.com In your favorites. Thank you for your loyalty and do not hesitate to comment.
Good day to all those who do nothing but go as those who read since the origin of this blog.
For the lovers of living well at the French the accession to The Amicale of Good Living Is required in order to affirm our commitment and our determination in response to the provocations of the prohibitionists.
It is as simple as a click through: Comment Or Contact Or Berthomeau@gmail.com
The photo is a self-portrait ©