The figures are often revealing. They are stubborn and insist to bring to light, what some would like silence. I offer for your meditation a few. They speak for themselves, and provide a long speech.
See for yourself.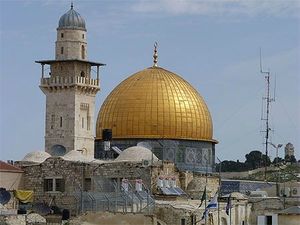 The population of Israel amounted to 7.740 million with almost two million Palestinians are benefiting from the Israeli nationality, or simple residents in East Jerusalem. A little more than a million Israelis resides outside of Israel (the United States, Canada, Europe, essentially).
The Palestinian population, living on the occupied territories, amounts to 4.3 million, of which 2.75 million in the West Bank and 1.54 million in the Gaza Strip. The density is 450 persons per km2 in the West Bank and 4279 persons per km2 in the Gaza Strip. The density for Israel is of 350 inhabitants per km2. Israel and the occupied territories have a density comparable to that of India, that is, one of the more high of the world. 48.6 per cent of the Palestinian population has less than 18 years. The literacy rate of young Palestinians (15-24 years) is 99 %. It should be noted that 19% of the budget of the Palestinian Authority is intended to education.
The Palestinian Authority received international assistance since the Oslo accords.After the Sudan, Palestine was in 2010, the second largest recipient of international aid in the world.From 1994 to 2009, the European Union has given 4.26 billion euros, figures which must be added a direct aid of the France of EUR 260 million.In 2011, the international community has given 1.12 billion euros to the Palestinian Authority. In 2012, the aid of the European Union is expected to more than 300 million euros.
We cannot talk about the settlements, even as a figure. Since the signing of the Oslo accords, the settler population has increased from 268,756 to 518,974 in 2010, an increase of 51 %, 80% of the settlers live in a perimeter of 25 km around Jerusalem.In 2011, there were more buildings by person in the colonies than in Israel.
Other figures must not pass under silence:
- During the operation "Cast Lead" 18 schools have been destroyed.
- Since the beginning of the second intifada, in 2000, nearly 7500 Palestinian children, between 12 and 17 years, were arrested and imprisoned.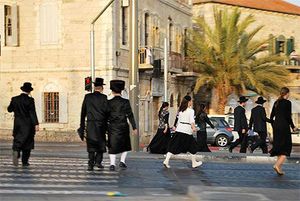 - According to the Israeli Committee Against House Demolitions, at least 24,813 houses were demolished in Palestine since 1967.
- In April 2012, the pic monthly record of 54 demolitions has been reached.
- The number of settler attacks per week in 2011, has increased by 40% compared to 2010 and from 165% compared to 2009.
These figures illustrate the policy of the Israeli Prime Minister, Benjamin Netanyahu, but also the battle of demography that the Palestinians are in the process of winning.
Sources: UN, EU, UNRWA, Platform of NGOS french for Palestine.
Comments on Israel/Palestine, a few figures to meditate
Trackbacks
URL to do a trackback to this message:
Http://www.canalblog.com/cf/fe/tb/?bid=945909&pid=24836856
Links to weblogs that reference this message: