The chronic political of the Friday morning of each morning on luxury Luxury Radio
----------------------------------------------------------------------------------------------------------
The American dream, at the State level, has been for more than forty years: energy independence.the entire foreign policy of Washington, has always been and still is, the securing of its sources of supply, mainly oil.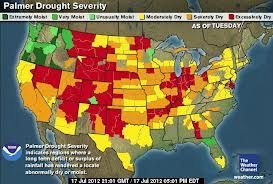 The support to the monarchies of the golf course to the military expeditions, in passing by the alliances against nature, the oil has always been the master password and the key to all the puzzles diplomatic of the successive governments of the United States. The domestic oil production, if it represents a significant volume, has never given the Americans this independence sought for so long. The low price of oil, until a short time, have always discouraged and slowed down the search to other sources in the country. Today, it is a revolution that is in the process of transforming the American economy, and that risk to transform the whole American strategy, the geopolitical consequences immeasurable. Grace to the exploitation of deposits previously unattainable of gas and oil from shale, the Americans are on the path of this energy independence, both sought.
There has been a real rush to the black gold. It drilled everywhere, Texas of course, but also in Alaska, North Dakota, New Mexico, Utah and in many other States taken in the fever of the drilling and to search for oil. In an economy that does not happen again to get out of the crisis, these farms, generating jobs, are encouraged, both by the governments of States, and by the federal government. The America is moving toward a discount in question to its geopolitical strategy, and a complete overhaul of its relations with a number of Arab countries, especially in the Middle East. Washington has already reduced its imports from the countries of the OPEC, of more than 25% and is oriented blithely toward the 30% of decline.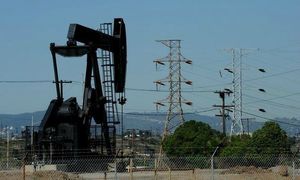 Washington, exporter of gas, is no longer a view of the spirit, and the 10 million barrels day, the equivalent of the production of Saudi Arabia, are coming soon. The America will revise its alliances in the golf course, all the more easily, that Israel has, today, reached its energy independence. For Washington, the prospect of its energy independence, will bring in a radical revision of its priorities. There is already a reorientation of its policy on the military strategies of the White House. After the States of the golf, this is the Europe who will no longer be that a market as another. Mainly oriented to the Pacific, it is China who is going to be the center of the geopolitics of Washington, which of course, will develop and strengthen its alliances with the countries bordering on the sea of China. It is the era of a new America that we are going to attend.
Comments on America: the gold rush black
Trackbacks
URL to do a trackback to this message:
Http://www.canalblog.com/cf/fe/tb/?bid=945909&pid=24958325
Links to weblogs that reference this message: