Friday, November 25, 2011
5
25
/

11
/

Nov
/

2011
3:49 PM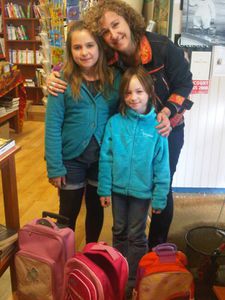 Ca teach me not to believe in the virtues of the mobilization "collective". That is that Oloron Sainte-Marie has given me in this regard is a beautiful lesson of generosity with this operation "a suitcase for the niños". I was really shocked. Therefore before any thing, a huge, but absolute huge THANK YOU to the children in the schools of: Lasseube, Gurmencon, Agnos, but also to the school of Saint-Goin , that of Verdets, that of Esquiule, and also to all those individuals who responded to the present appeal to donations published in the Republic of the Pyrenees and the flash of Pyrenees. A huge thank you also to the association "books without Borders" and to France Jaubert-Bataille of the C. C. P. O (and to all the CCPO elsewhere to have decided for this event). Also a big thank you to my favorite bookseller, Thierry of the P'tite Bookshop to Oloron.
Rest more than to… The donations in school materials will be still open a few time, and then at the beginning of next year, if DHL and God willing, a package will depart for my village of San Agustinillo. As soon as I can go there (in April, I hope), we will be holding down there an official awards ceremony of the package, with letter from the president of the CCPO, and everything… I guess the head they are going to do in the village. They are not going to go back… Ca me inflates the heart with joy. Thank You d'Oloron!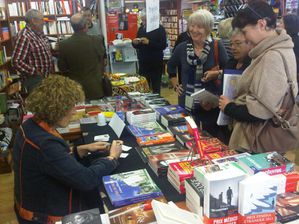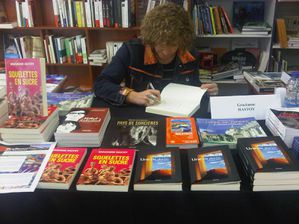 Promised, with force photos, you will be here informed of the follow-up to this operation, and the arrival of the packages in Mexico ...