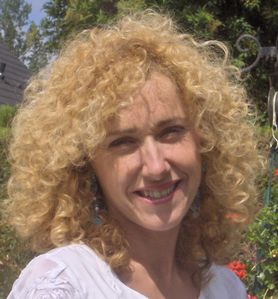 I have always wanted to know Mexico. Each time, surprised, people ask me why. Yes, after all, why not China, Argentina, or Morocco? The first time that I have landed in Mexico City, I have wept with emotion. And I think that since then, there is not a time where I flew out of the country, without a huge stomach ache and the tears full the eyes. It is a little like a disease. When I am not on the earth mexican, I am not at my place. Ca is not debatable. Ca is suffers. Better, ca is lives.
In fact, everything is the fault of a prof of spanish that i had in sixth. I think I remember it was called Miss Escoubes. She spent all of its holiday (and God knows if the French professors have many!) in Mexico, and on his return, we showed slides and spoke to us about this country, that made me dream well before that I do the meeting.
My first shame was when I studied the history of the conquest of the country by Hernan Cortes and the destruction of the Aztec civilization. I was ashamed to be white, ashamed of what we had done (and I still use this "we" guilty) of this brilliant civilization, ashamed to be born on the wrong side of the Atlantic. It was already odd because around me, the other had not the air of both to formalize. Me, it made me feel sick, and in the evening, in my room, I thought that I would have been born Indian, the hair black, the dark eye and the copper-colored skin.
Unfortunately for me, I am a "guera", everything that there is more white, the blond hair, and the green eyes. I have long believed that it was like to me someone incapable of well love this country. For the love in everything that he offered, in everything that he was hiding especially.
At the beginning, when I was in Mexico City, and especially in the province of Oaxaca (the most beautiful in the world, but we will definately!) i had to particularly beat me against the designation of "Gringa". Ca thank you, I knew what it meant.
- Hey Gringaaaaaaa!
And as a leitmotiv perfectly oil, i would always annoy: "No soy gringa" !
But the word that I did not know, it was "guera". This one, impossible to know what it meant. In fact, I could not understand why in such a civilized country that Mexico, it could be without stop talking to me about "guerra", because that is what I understood. The Mexicans, in was directed at me, I meant that we were at war, they do not forget about the past and the history? Until a book of Pino Cacucci ( "Dust me mexican") explains clearly what was a "güero" or a "güera". I was relieved, you do not imagine! Strictly speaking, that was not an insult - yet that in the mouth of some, if! -
Suddenly, I have now found my parade. When the men or the children shout that i am: "Hey gringa! ", I say to them in a big smile: "Gringa no, güera if!" and they often erupt into laughter. Me; Marieka has even offered two t-shirts with this inscription marked above. Then, I have abandoned the idea of me to dye the hair in brown, to put lenses of dark to conceal the color of my eyes, and I assumed my pale complexion. I remain surprised that the Mexicans find this nice! I continued to find sublime their skins tanned in the sun, their eyes dark and mysterious, their hair stiff and black. It is well known, we would always what has not.
Yesterday, my friend Ernesto has told me that I should write the "journal of a güera" and put it onto the Internet. It did not take me very long to put me to write. Ca had to sleep in me as a envy, as a need. And if you want to well, from today, we will make appointments regularly for that I make you share my vision of this beloved country. I will tell you all of my readings, of what surprises me here every day, sometimes also of this that I do not understand. For me, it is just one more way to continue to love this earth, to make him a little, if little, all that she gives me. HAS soon.
Ah, I forgot: a thousand pardons for my translations risky, and my poor mexican, but it is also a way for me to better learn how to speak the language. Please do not. Thank you.
------------------------------

Siempre ques conocer Mexico City. Cada vez, a poco sorprendida, the gente me pregunta por that. If, después de todo, ¿por that no China, Argentina o ,? The primera vez that llegó in Mexico City, llore of emoción. Y creo that cada vez that turn a este pais o regreso a Francia, no lo puedo hacer sin a gran dolor of estómago y lágrimas in los ojos. Es a poco como una enfermedad. Cuando no estoy el ground attachment for mexicano, no estoy en mi casa. No se platica of esto. Mejor, se vive.
De hecho, todo es culpa of una profesor en español that tapeworm in secundaria. Recordar Creo that se llamaba Miss Escoubes. Pasó todas sus vacaciones en (y de Dios sabe if los Profesores de franceses tienen muchas!) in Mexico City, there a su vuelta, our mostraba diapositivas y hablaba de este pais that me dio Reparto Sueño and has been running antes conocerlo .
Mi primera de vergüenza EUF cuando estudie the historia of the conquista del pais por Hernán Cortes y the destrucción civilización of the azteca. Me avergüenzo of ser blanca de Piel, avergonzada of lo that such as our &hecho (y siguo using este "nosotros" the purposefulness) of esta brilliant civilización, the de vergüenza of haber nacido el poorly lado del Atlántico. Ya era extremes, bordering, because sólo has mid alrededor, otros no parecian ser tan molestados. Yo, me hizo poorly, y por la noche in mid cama, yo pensaba that hubiera preferido ser nacida india, pelo negro, ojos oscuros y piel of Cobre.
Desafortunadamente para mi, soy una "guera", todo lo that es más blanca, cabello Rubio y ojos verdes. Hey creido por mucho tiempo that esto me hacia remover. They are amar it ... realmente has este pais. Amor has el in todo lo that offers, y sobre todo lo that esconde.
Al principio, cuando llegue a Mexico, especialmente in the Provincia of Oaxaca (the más linda del mundo, Pero volveremos has talk of este tema!) hey they had that luchar contra el todo sobre number of "Gringa". Eso, gracias, yo sabia lo that significaba.
- Gringaaaaaaa ¡Hey!
Y como a leitmotiv well aceitado, yo estaba todavia enojada: "No soy Gringa!
Pero they saw that yo no conocía era "güera". Éste, impossible saber lo that queria decir. In addition, no. he entendido por that in a pais tan civilizado como Mexico, no. podian closed after leaving to talk of "guerra", because eso es lo that entendia. Quizas, no olvidaban el Pasado y presente de un the historia y querian decirme that seguian in guerra contra nosotros, Europeos? Hasta a libro de Pino Cacucci ( "Polvos mexicanos") para explicarme claramente lo that era a "Güero" o una "Güera". Yo estaba aliviada, no se puede imaginar! No era in realidad una insulted him - While reasonable efforts were in Las Bocas of some, sin embargo! -
Asi that, ahora against mid desfile. Cuando los hombres o los niños me gritan: "¡Oye Gringa!" Yo respondo in una gran sonrisa: "Gringa no, güera if!" y that often estallan in risas. Me ha Una amiga dos ofrecido playeras marcadas con the inscripción anterior. Asi that abandonó the idea of mid cabello teñido of color marrón, slow oscuros para ocultar el color to put ojos, y yo asumo mid repeat pálida. Sigo sorprendida of that los mexicanos piensan that es lindo! Sigo encontrando su la Piel ground sublima, sus ojos oscuros y misteriosos, y su cabello negro. Es well Sabido, that ningun tiene lo that they are that we build an extraordinary su contrario.
A dia, mi amigo Ernesto me controls disconnected when table was started that yo debería escribir el "Diario de una güera" y meterlo in Internet. No. tardó mucho para mi escribir. Tapeworm that sleep in mid el deseo como una necesidad. If there are they, from hoy, Vamos a darnos citas regulares aqui modo that usted comparte"mid visión of este pais tan querido. The say todas put lecturas, lo that me sorprende todos los dias, sometimes lo that no entiendo. Para mi, es una manera como otra seguir has an extraordinary esta tierra, para hacer a poco, tan poco, por todo lo that me da. Hasta pronto. Muy pronto.
Olvidaba: disculpen por mi idioma mexicano tan de Feo y is full. of Emad Faltas, Pero i am profitable of este diario para opportunity aprender a poco mas el idioma del Pais. That no sean molestados. Muchas gracias.