Wednesday, 29 August 2012
3
29
/

08
/

August
/

2012
2:02 PM
Douala. The small Didier is under intensive care. The police arrested the father, Nkoo honored, in possession of drugs.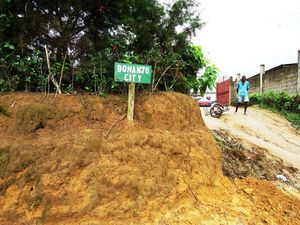 Didier. A, 7 years of age, has the face completely disfigured and presented a wide opening on the head. The eyelids of the two eyes are swollen. The iris of the eye right is barely visible. The back of the little boy is covered with wounds and scars. There are bruises on almost the entire body of Didier. All of these effects result from a abuse inflicted by Honoré Nkoo, the father of the little boy, instead-said Bonanjo City the district Nyalla in Douala. Monday, 20 August 2012 still, honored Nkoo has beat him up severely its offspring. The neighbors of the district alerts by the cries of the child to be around 9 hours have immediately entered the police. Led to the district hospital at Logbaba, Didier was placed under intensive care. It currently enjoys in the framework of social affairs departments.
Indian hemp
Honored Nkoo has been arraigned and remanded to police custody in the cells of the commissioner of public safety of the 11Th Arrondissement, for "violence and bodily evils on descendants, torture and serious injury". A police source indicates that of the Indian hemp has been entered in the home of honored. The drug was concealed under the bed and in a motorcycle, in particular.
If we are to believe the inhabitants of the City district Bonanjo Nyalla, Nkoo is honored and widower mototaximan. He lives in rental since six months ago with his two children, ages 5 and 7 years. He took the habit of wearing blows to Didier, the elder of the two. "He beat him up his son for a nothing with everything that passed him by the hand, belt, iron wire, caillou, cinder block. When a resident of the neighborhood wants to intervene, he says that this is not another one of the learn how to educate his children", deplored a neighbor. Another inhabitant of Bonanjo City noted that honored Nkoo had prohibited the games and any contact with his children with the neighbors. It entrusts in addition that honored Nkoo consumed regularly of the Indian hemp. What made it aggressive.
Mathias Mouende Ngamo