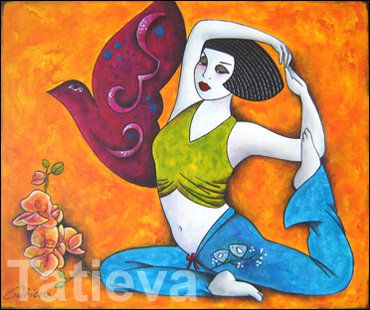 Except the sessions of training courses, the premise of NataYoga remains opened during the summer season.
And during these vacant moments, we propose the " Yoga à la Carte "
A formula where each emits(utters) the envy(urge) to make complete sessions of Hâtha Yoga according to the respective available funds.
We can, for example, organize a session of 3 hours(am) in the morning, in the afternoon or in the evening. Or then a day Yoga.
To do it, you contact NataYoga by telephone or by e-mail [contact in the left column] and we discuss together what could suit you in terms of educations(teachings) and moments for the practice.
This proposition is opened to all, beginners and +