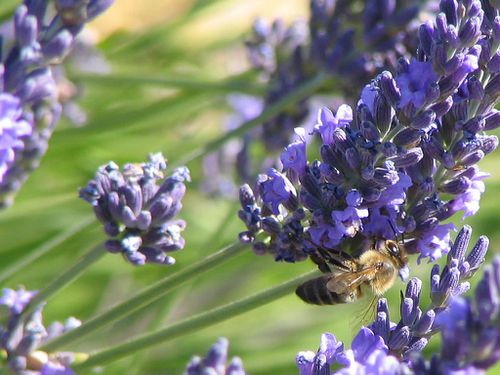 The essential oil of Lavender is sedative, vermifuge, hypotensive, painkiller, antiseptic, bactericide and décongestionnante.
Besides its numerous therapeutic qualities, the essential oil of lavender can also be used diluted as care product to look and regenerate the skin.
Associated with the sesame oil and the sweet almond oil, for example, she(it) feeds her(it) and eases her(it) by protecting her(its) hydro lipid protective movie.
In the form of oil of massage, the lavender incites us to the relaxation to cross(spend) serene moments.
A bath with some drops(gouts) of essential oil or a decoction of Lavender calms down very well the babies and the agitated children.
With these qualities, this plant in the pleasant scent is thus strongly recommended for your sessions of Yoga.


Discover the essential oil and the bath salts in