Thursday, March 3rd, 2011
4
03
/03
/ March
/2011
08:06
We may be a yogi, we have a life for everybody, with his(her,its) tops and its bottoms(stockings) and sometimes the internal tensions gain(win) so space in itself that we have this strange and difficult impression(printing) to have lost the flexibility of the body, to have become again a beginner.
Sensation against all that the yoga taught us for so many years, celà becomes inconceivable, innaceptable for a yogi...
There are thirty six means of landing in this state, it is absolutely necessary to eliminate these tensions to meet as before, evolving in any harmony on our carpet(mat), our expensive carpet(mat).
In a 1st time(weather), to accept the situation, it is only a bad patch, just a bad patch. Then, to practise Prânâyâmâ (breaths) and Dhyana (meditations), I would indeed add a dose of yoga nidrâ also to embellish my agitated nights.
In each to make the recipe(takings) in terms of techniques. I would advise(recommend) prânâyâma in connection with the stomach and the zone of the heart as Bhastrika, smith's bellows and thoracic Bhastrika, in their version of base then to associate them with Nadishodhana for example. That warms, that relaxs, that works well both zones, strategic places of burying of our feelings.
I would also envisage, if really I am very tense, very monopolized by an alarming situation, Anuloma, Pratiloma for, in succession, to relax. Then, I would try all the prânâyâmâ that I know and would define those who are the most powerful, the most effective in my case.
In terms of Dhyana, I would begin with moments privileged with Hasta Mudrâ (gestures(movements) of hands) with displays(visualizations).
Then, I would decide on a meditation. Tratakam on the flame of a candle, Meditation on the breath, Meditation on the stop(ruling) of the breath, Meditation with the mâla and the mantra of Ganesha or Shiva, Meditation with a bowl (Indian, Tibetan, Nepalese) etc. in brief of the meditation!!!
As for the yoga nidrâ, I think that the sessions are imperative(lead) to improve the deep relaxation and recover a better sleep.
If you do not know techniques because you are only simple follower, speak about it to your professor, he(it) will give you keys to take(bring) out you as quickly as possible of your confusion. Because, as long as the spirit is absorbed by the difficult situation, it will not be really easy(well-to-do) to you to evacuate all the fears, the contractions, the stress without resorting(turning) to more or less healthy medications.
We owe go out as quickly as possible of this state, otherwise it is the health which is then going to weaken and in yoga it is not thinkable.
Prânâyâmâ, Dhyana, Yoga Nidrâ, here is the magic words.
Three words, only three words, to express the liberation of our sorrows, our fears, our internal tensions.
Like(Love) in the depths of you and you will see that little by little the body will demand these âsana (postures so beneficial) for our physical, energy and mental well-being.
And if you pass by our village, come to experiment the sound massages with our Indian, Tibetan and Nepalese bowls. Come to relax in their sounds.
I wish you pleasure in this temporary practice and a soft recovery(recycling) of your internal power a lot.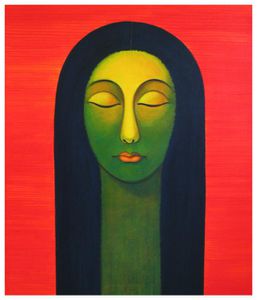 « I shall place my spirit in absorption
Because the man from whom the spirit is distracted
House between the fangs(hooks) of the disturbances. »
Bodhisattvacâryâvatâra 8,1