To place you geographically...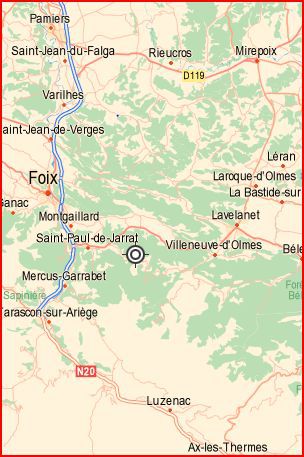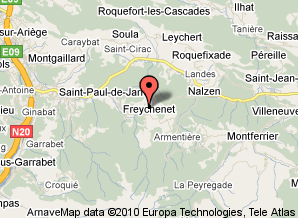 Freychenet is a small village situated in 800 m of height in the Mounts of Olmes in the Ariège ( 09 ).
That we come from Foix, by way of Those or from Lavelanet by way of Nalzen, the small road then makes us discover mountains, meadows, forests, river which bring a certain quality of life to the inhabitants of Freychenet and beautiful ballads to the visitors who find quiet, tranquilité, ressourcement there.
To practise in it places is an invitation for beautiful sensations before your chosen session. It is to forget the everyday life(daily paper) in an environment convenient to the well-being.