Crocosmia, Iris unguicularis ...
Crocosmia
"Emily Mackenzie" (a little darker but the same port and same time of flowering (July-August) that "star of the east"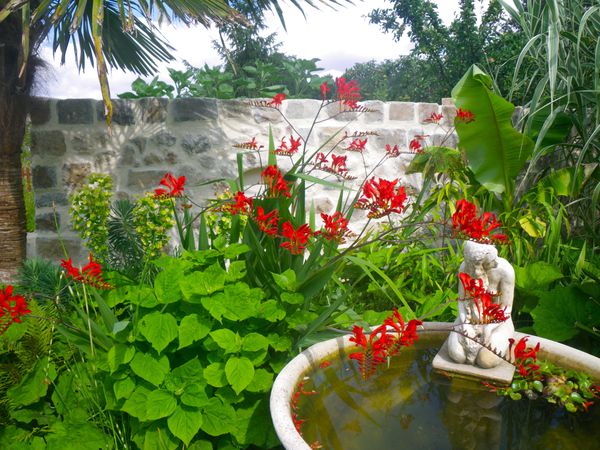 "Lucifer", the more known and the largest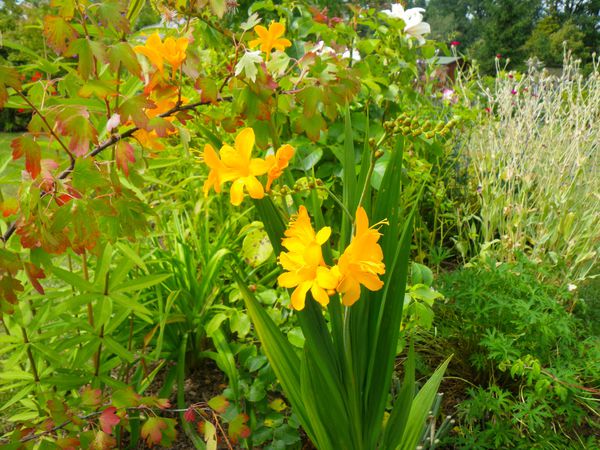 "Paul's Best Yellow "??? Can be ...
If you find a color orange-pink, Crocosmia "okavango" is any indicates, with a less than great development that "lucifer" and a flowering in july ...
The crocosmias are plants to bulble of South Africa, very similar to their cousins the gladioli. It is very easy to culture, the only thing to be aware, it is resistance to freezing of cultivars ... some are very rustic, while other do not support temperatures below -6°C ...
What is to be avoided also, it is to disrupt the plant once it is installed, move the bulbs ... Otherwise it will have to wait a year for the plant to recover.
Unlike other plants to bulbs to rod platform, the crocosmias form of the corms, or grow the roots long enough, so they need a soil profond, ... and moderately draining when even, to avoid a rot of bulbs winter and ....
After, a shady exposure allows any of even having the flowers, the sunlight is still the best option ... !
Flowering usually takes place from late June, (this still depends on exposure bracketing for better shots, more.. ... ), some cultivars may bloom later, as "Citronella" for example, or "Emily Mackenzie".
If all goes well, the plant can develop very quickly a clump very important, the variety "Lucifer" really grows very quickly!
Small tip with lucifer, if you have bushes of 1m, plant the crocosmias at the foot, the foliage and the flowers easily through gestures during the head !
Iris unguicularis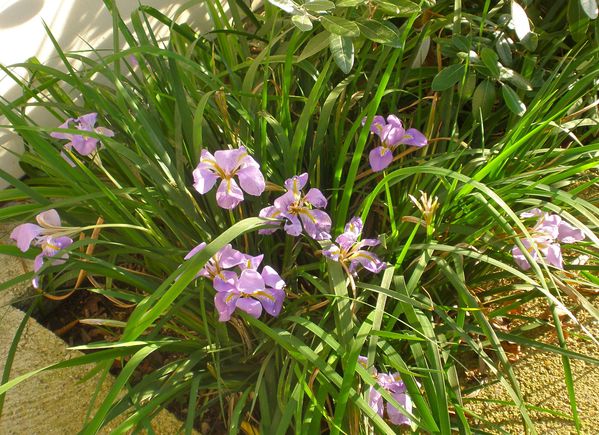 A iris quite remarkable for its flowering period of unusual, since he started to train its buttons end October, for a flowering which is spread out among up to mid-February. It is prolific! The sheets are thin enough, and persistent. It forms with the time of quite large clumps, which can be divided very easily. However, he did not need, such as the iris common, to be for center reference halve (to rejuvenate the plant). Called Iris of Algiers, he is remarkably resistant to drought.
The only problem that can come is the snow. In effect, if the buttons are affected by the freeze, this is not so serious, but the snow can burn the whole of the flowering.
At the level of the freeze, -16 °C in January 2012 have greatly affects the foliage, and a foot on the two that I have is death. The other is distributed that grace to a single bud, that is to say ... I almost lost this species that we have been given of the Cotentin.
Hybrid Iris
I do not know if I should add to this blog of species such as this, but ... it's worth the detour when even! Pleasure of the eyes ...