Thursday, October 17th, 2013 4 17
/1

10
/O

Oct
/2

2013
08:35
It is however undeniable that the western economic model arrived at the term of a cycle, that the shock Tanker of 1973 only contributed to accelerate the economic slowing down of growth
The Fifth, Alexandre Adler, on 2000.
Concern on the United States economic model in front of increases of the oil price
Jean-Pierre Elkabbach, in October 18th, 1973.
The West in front of constraints to realize energy savings much earlier that planned
Comment François de Closets, in November 1st, 1973.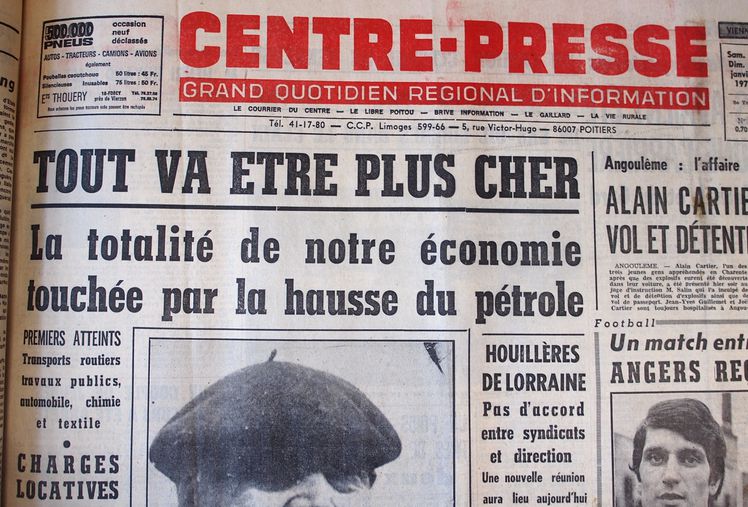 Realistic report on the front page of Center Presses, following the announcement of a new increase of the price of Fuels.
Center Press, on Saturday, January 12th, 1974.