Tuesday, September 25, 2012
2
25
/

09
/

Sep
/

2012
5:02 PM
In this Thursday, September 6 and 3 months outside of France, we are back in our beautiful country. Our first stop is for the Office of Tourism of "New Village" or a charming lady will give us some information for the accommodation of this evening to Mulhouse.Finally we will stopover 2 nights at the hostel and after doing a little detergent and visit the city, Sylvain will replace my chain and the cable of the derailleur and will make a few adjustments.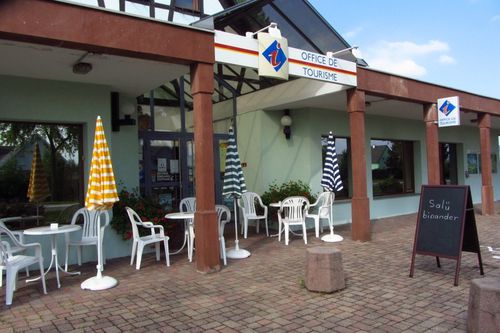 Mulhouse
The following days we will follow the Doubs River and its beautiful valley until in Besançon.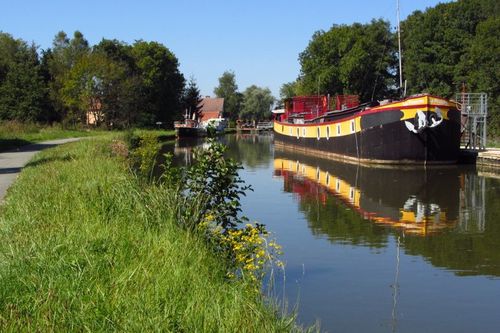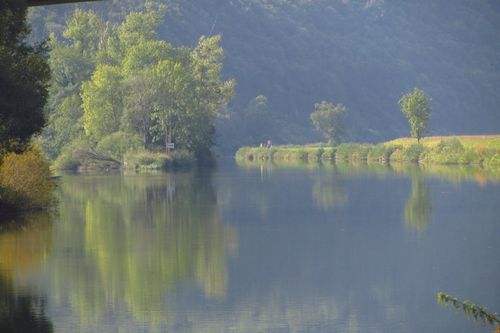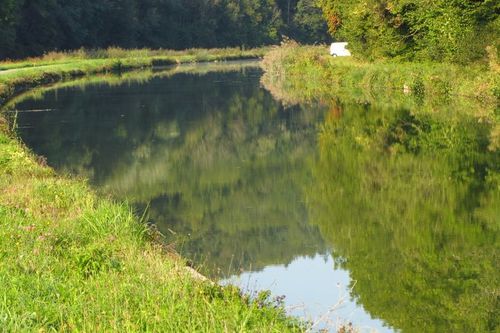 A little before arriving in Besançon, in the hour of noon, we will be meeting with a torque of tandemistes english, Jill and John, living in Brittany on the side of Carhaix and going by the Euro bike 6 in Prague. After exchanging our addresses, there is no doubt that we will be led us to review.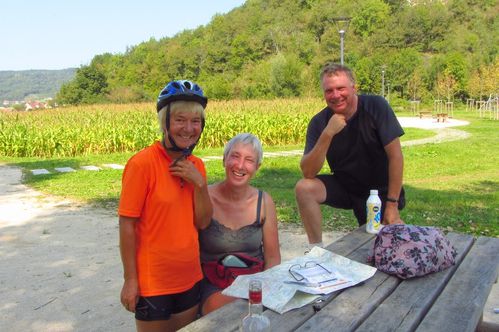 Jill and John
A Besançon Françoise and Christian friends of friends we we give a, we will be received as of the kings, thank you again for these moments so warm.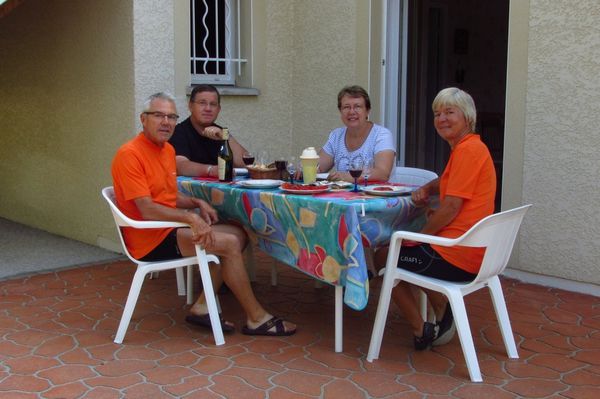 Françoise and Christian
After a short step we come to Dole
By following in turn on the Saone, the canal du center and canal Rhine Rhone we succeed to the nice quote religious of Paray le Monial under a sky threatening.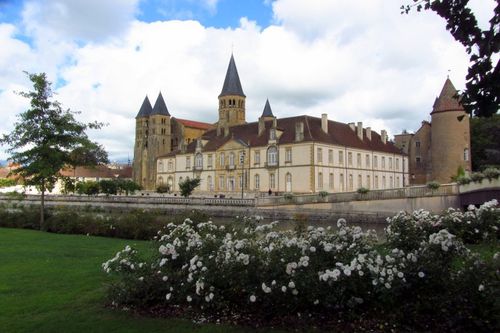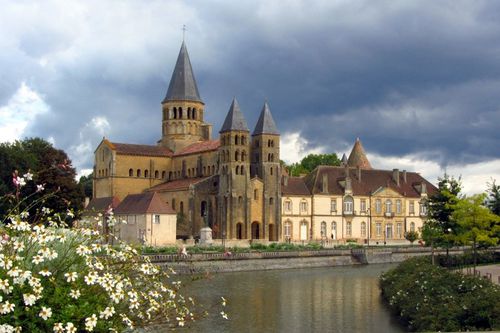 Paray le Monial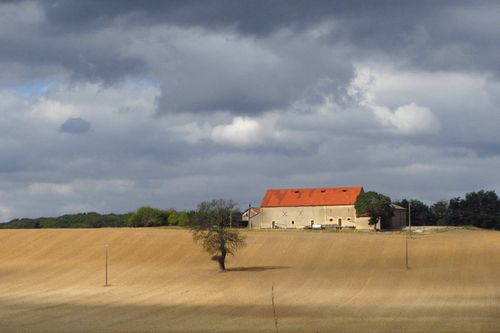 Before Nevers
On 15 September, before Nevers, we see the Loire that we do not leave more until a Sainte Luce, but today the side of Digoin face the wind blows strong.
Sylvain through the network Warmshowers had contacted François, which we will host to Nevers with his girlfriend Aline. Thank you again, Aline and François for your generosity, and your availability.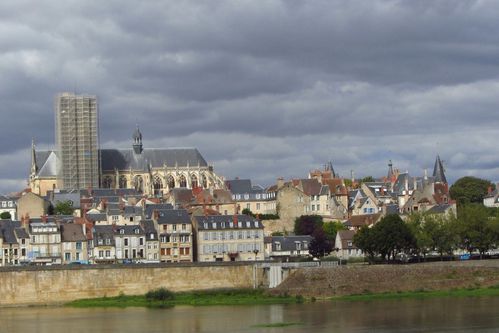 Nevers
In this day of heritage we will visit the castle or the marriage of the modern with the former is particularly successful.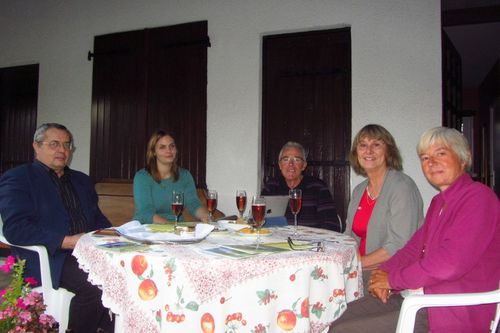 Aline François and Laure
We are resuming the route to Gien in passing by the Charity on Loire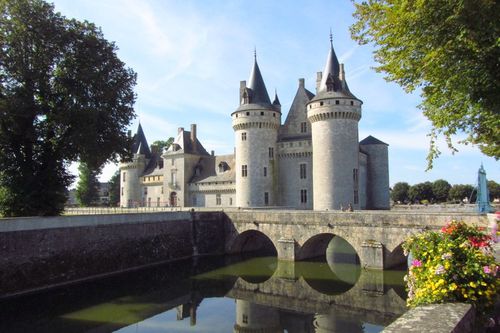 Sully on Loire
Olivet
The Parents of Isabelle we are opening the door of their home just for us in Olivet, small town to the south of Orleans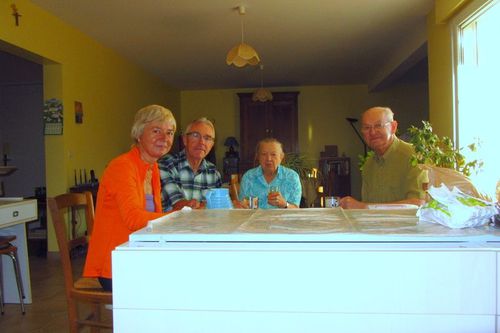 Then direction Veretz near Tours or we expect Isabelle and Jean Pierre, on the way, you will have the knowledge of 2 walkers whose a Christophe is the path of Santiago de Compostela from Ghent in Belgium, and of a cyclo Nantais, François going on Annecy and the Alps.
Courage Christophe Amboise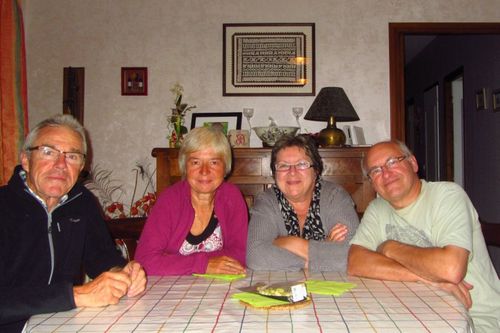 Our friends, Isabelle and Jean Pierre
We feel that our journey ends but Isabelle found us a before last accommodation with friends and not anywhere: in the Layon and in addition to a producer, thank you again Isabelle because the next day he was 5 or 6° when leaving the home of Marie Claude and Dominique and thank you also to them to we have received so generously.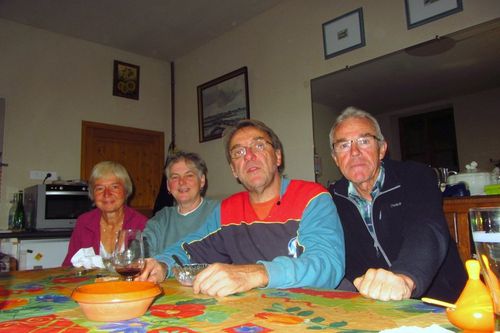 Marie Claude and Dominique
This before last day toward Ancenis will be under a drizzle tenacious and a temperature not exceeding the 12°
Chalonnes dress of the day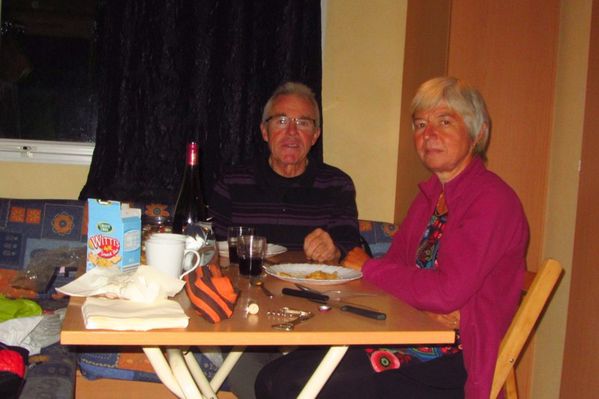 Last night in the motor homes at Ancenis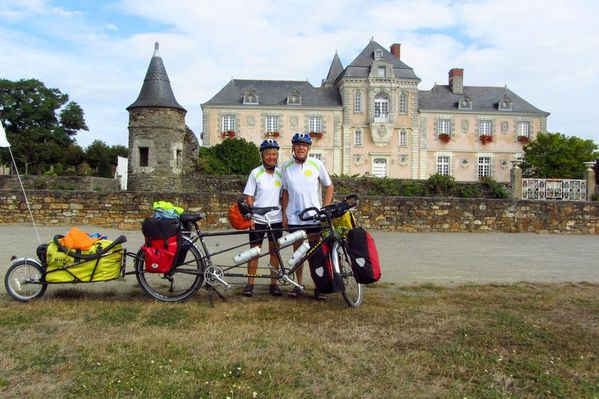 This 22 September is 15h15 when we arrived at the town hall of Sainte Luce on Loire after 5 month of journey, 10 countries traversed, more than 7500 km travelled with more than 40000 m of elevation.Not a health problem, a dozen broken ray, 2 channels, 1 cassette and 3 tires replaced.
Our committee of reception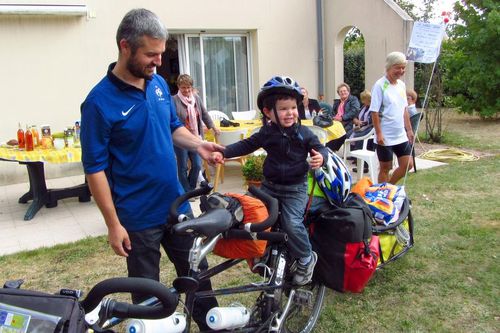 Soon the notes!
Thank you to all, known and unknown who followed us during our trip but this is not complete because there is always something happening on the blog: balance sheets, photos, the part creative recreation of Maryvonne and who knows, a future trip?
Tyminous