Sunday, June 28th, 2009
7
28
/06
/ June
/2009
13:30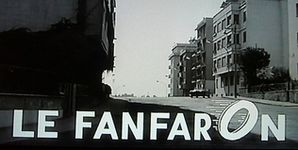 The Swaggerer of Dino RisiA comedy in the Italian is which evokes the Italian economic miracle. Bruno CortonaTransalpine inveterate and boastful womanizer(dredger), bites into the life with full tooth, with the steering wheel of its Lancia Aurelia, with which he crosses, in whirlwind, Rome deserts, on August 15th, on air(sight) of jazz!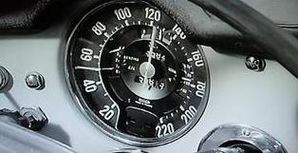 Evoking post-war Italy, Risi Brings us in the meanders of a company(society) which changes, by coloring its narrative of happy wink, as this tribute in BB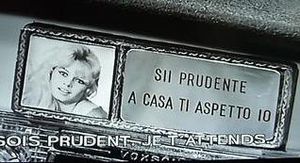 Or this pike(lance) to his(her) transalpine colleague, Michelangelo AntonioniWhich(Who) would have a soporific effect, according to Bruno Cortona !

Accompanied with one Jean-Louis Trintignant Very wise, Gassman Be going to dash into a picaresque trip on the Italian roads, playing his(her,its) horn to challenge the other motorists,
And swallowing the macadam with a fervent energy!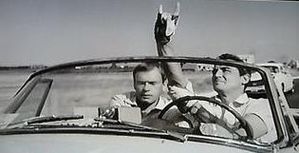 Metaphor of the progress, the célère Lancia Aurelia, the testimony of this Italy of 30 glorious, in which
Bruno
He(It) sorpasso, crosses a gallery of picturesque characters, as this old farmer with a moustache whom he(it) takes stop, symbol of this peasant Italy,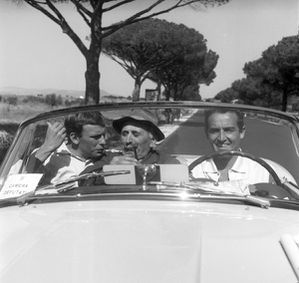 Dedicated to disappear, or these blondes(lager) tourists, who announce the era of the tourism of mass. Superficial character and boaster,
Bruno
Forgot even to be a father, behaving with his daughter,
Catherine Spaak
As a simple older friend!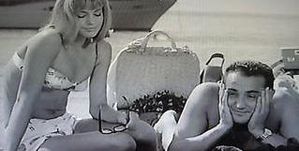 But in this whirlwind of speed which takes
Bruno
And
Roberto
Which(Who) has the appearance of the happiness and the joy of living,
Risi
Also delivers us a wild criticism of this imaginary progress, which if he allows a material comfort, will not bring more solutions as for the sense(direction) of the life! The technical progress and the rising hedonism will not be synonymic of happiness! The fall of the movie, rough, will return the spectator to the reality, the fate of
Roberto // Trintignant
Running out in a bend, on the rocky banks of the Beautiful Blue!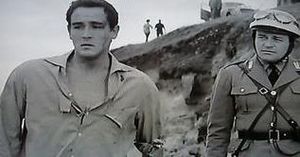 Tragic comedy, accompanied by a music coming directly from America, a jazz which symbolizes, also, the opening and the modernity!