Sunday, January 1st, 2012
7
01
/01
/ J

an
/2012
07:05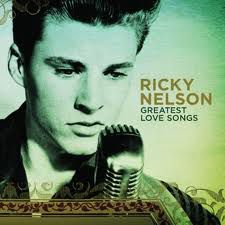 You remember of James Dean And certainly not of Ricky NelsonWhich(Who) will have marked the USA not by his(her,its) actor's game(set,play) but rather for its country music which had made it a star of the kind(genre).
Nevertheless, from the age of 19 years, he(it) played in the famous Rio Bravo ofHoward HawksEnter John Wayne And Dean Martin
Pistolero young person joining the besieged fortress! This prestigious leading part promised it the others but the fate wanted it otherwise, because the young man made a career in the song rather than on film sets.
A small duet with Dean Martin To begin this new year!